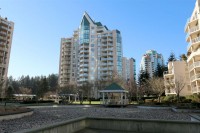 Spring break almost over and hopefully, our students have had fun and are ready for school, whether they have been away on holiday or enjoying time at home. We have noticed the difference in both rush hour traffic and smaller number of folk out in the active real estate market. The market is still busy, but definitely followed the annual trend of slowing down somewhat over the break. We still have low inventory which, over the past month, caused a return to fast sales and multiple offers. Our demand still outstripping the number of good homes on the market showing a definite return in public confidence. Quite a different scenario from Fall through January – we have always said that the market turns on a dime, fooling the best pundits. Predictions are very positive now for the rest of our year. Condos are the hot commodity – flying off the shelf. And well priced new buildings selling out before a spade is in the dirt!
Many of our sellers are leaving our area relocating to points east in the Valley, the Okanagan is very popular right now and Vancouver Island. We are happy to discuss the micro-market in your neighborhood and how we can help you maximize your major investment. Similarly, we love those "Buying 101″ meetings with our first-time buyers.
A recent extensive survey of full service real estate brands showed that 46.5% of buyers and sellers questioned replied that Re/max was the first brand that came to mind. We know we work for the most professionally recognized company – love that balloon!
Happy New Year to all our Persian friends – we hear the feasts are still ongoing!
No matter the trends or seasons, we always have you covered.
Have a great weekend!
-Sheila and Michelle